Description
3M Paint Defender - one of a kind product
3M's paint defender spray has many advantages, that make it an absolute must-have. You do not need any additional skills in order to use 3M Paint Defender Spray.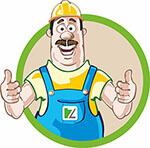 ---
See also 3M Scratch and Swirl Remover.
Learn more about 3M Car Care products on 3М's website.
---
Applications of 3M Paint Defender
Easy-to-use
Completely transparent
Protects the weak spots of the vehicle/ front bumper, full hood, rocker panels, etc.
Does not damage the vehicle's paint
Protects the vehicle's paint from scratches, sand, small rocks, etc.
One can of 3M Paint Defender Spray can cover 10-12 sq. m. area
Can be removed manually with minimum efforts
Revolutionary technology of Paint Defender spray
3M Paint Defender Spray is based on an unique technology that allows you to easily apply the spray on the surface. Depending on the level of protection, you can spray several times.
How to use Paint Defender?