Description
The easiest way to remove big scraches from car paint!
3M Rubbing Compound is abrasive polishing paste for removing deep scraches on the car paint. 3M use special technology for restoring lacquer finish of car paint that makes this polishing paste one of the leading products in the auto cosmetics industry. This compound has fast-cut formulation which reduces compounding time through its easy-to-apply technology.
3M liquid compound quickly removes sand scratches, oxidation, water spots and coarse swirl marks. 3M Rubbing Compound contains fine abrasive particles that fill the scratches on auto paint without harming it. It is absolutely safe for clear coats, lacquer and enamel paint finishes.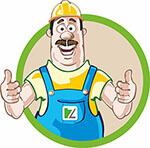 ---
Lear more about 3M Car Care from the 3M website.
---
Applications of 3M Rubbing Compound car polishing paste
3M Rubbing Compound is used to remove deep scratches on the top layer of auto paint. It is a good basis for 3M Performance Finish Synthetic Wax.
Advantages of the 3M car polish paste
quickly and easy polishing on hand
perfect coverage
safe for lacquer and enamel paint finishes
quickly removes sand scratches and spots
restore the auto body finishes without professional help
How to restore car paint with 3M Rubbing Compound?
Polishing on hand 3M Rubbing Compound:
Clean your vehicle to remove dust and dirt. It is recommended to use car shampoo – 3M Car Wash Soap.
Put a small piece polishing paste on a dry and soft cloth and then clean the needed place. Rub in 3M Rubbing Compound with circular motions as it gets dry.
Remove the unnecessary car polishing paste with a microfiber cloth. For better results and creating a lustrous shiny finish use 3M Performance Finish или 3M Quick Wax.