Description
The 3M Scotchlok UR2 Connectors are meant for front splicing. The insulation gel that the connectors are consisted from makes them highly durable and water resistant.
Advantages of 3M Scotchlok UR2 Connectors:
no "cold-welding"
with silicone gel
water and humid resistant
fast, easy, and safe to use
easy mounting
no toxic vapors that are typical for the welding process
resist environmental exposure
no skills needed
guaranteed quality by 3M
*During the so called "cold-weld" the joint might turn out to be not so durable. Usually the problems appear 6 to 12 months after welding.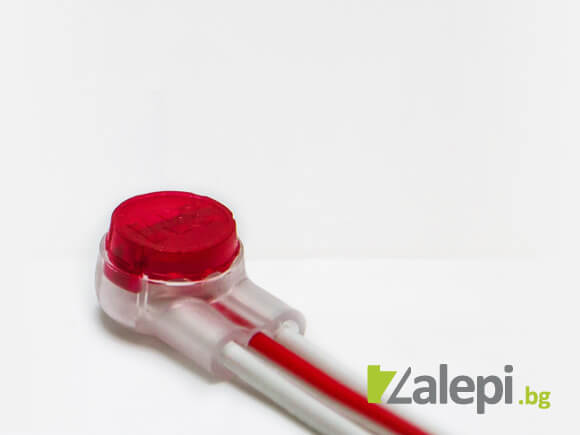 More than 30 year ago, 3M introduced the original IDC Scotchlok UR Connector. Years later, the new series is present – the 3M Scotchlok UR2 and 3M Scotchlok UY2. They are with a new design, functions, and technical advantages that make them much more durable than other connectors on the market.
The 3M Scotchlok UR2 connectors are made from high quality material – plastic polymer that is highly resistant to solvents, other chemicals, and environmental exposure. The 3M Scotchlok Series 2 have several qualities that in many situations turn out to be crucial.
One of its best qualities is the silicone gel that works as a great insulator. It is water resistant which provides full protection of the conductors. That happens when the colored cap gets pressed with pliers.
This process displaces the insulation (silicone gel) and captures all conductors with a diameter of 2.08mm. Another important quality of the Scotchlok – the entrance for the conductors is with a diameter of 0.9mm, which means that you can easily place copper conductors of that size.
Working with connectors is fast and safe. This speeds up the work process and puts an end to the unsafe welded connectors that are influenced by environmental, chemical and mechanical changes.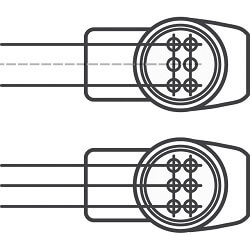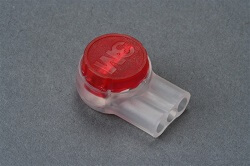 A proven 3M technology for specific splicing.
3M Scotchlok UR2 is a connector with 3 channels with front splicing. Water and humid resistant, allows you to have maximum insulation (2.08mm). You can place 0.4 to 0.9mm cables.
Thanks to the silicone gel, the UR2 connectors are effective even under extreme environmental exposure -40°C to +140°C. This connector can be used with two or three cables.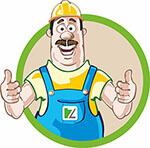 ---
The price is for 100 pcs. 3M Scotchlok UR2
---
These connectors are mounted with the help of 3M Scotchlok Criping Tool E-9Y pliers.

Video of the product: