Description
3M car wax provides a shiny look for your auto
3M Performance Finish is a liquid wax protectant on synthetic base. It contains synthetic polymers that form a chemical bond with your vehicles' surfaces and create a moisture protective layer for a long period. After washing and drying your car you can polish it with 3M car wax. The gloss finish of the auto paint will be automatically returned for as long as 6 months.
3M Synthetic Wax Protectant applies quickly and smoothly by hand with a soft cloth. Also can be applied with orbital polisher.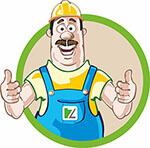 ---
See more 3M Glass Cleaner.
Learn more about 3M Car Care on 3M website.
---
Applications of 3M car wax - Performance Finish Synthetic Wax
This car wax from 3M – 3M Performance Finish Synthetic Wax is widely used for polishing painted metal surfaces on cars, trucks, motorcycles and other vehicles. It gives shiny and gloss finish to auto paint for long period of time. 3M Synthetic car wax provides durable paint protection because of its synthetic polymers which bond to the paint surface.
Advantages of car wax 3M Synthetic Protectant
holds up paint's gloss finish for a long time
prevents the appearance of water spots
ideal for laquer surfaces and aluminum rims
providing a durable paint protection for as long as 6 months
How to polish car paint with 3M Synthetic Car Wax?
3M car wax can be applied by hand or with an orbital polisher. Before using 3M Synthetic Wax Protectant,  prepare the auto paint by cleaning and drying the surface. If the paint has scratches or it is oxidated somewhere, firstly use 3M Scratch Remover.
Go to these steps during the application of 3M Performance Finish Synthetic Wax:
Step 1: Carefully apply small quantity of the car wax on a cotton or microfiber cloth.
Step 2: Polish with the soft cloth.
Step 3: Follow successively steps 1 and 2 for each part of the car.
Video: How to apply 3M Performance Finish Synthetic Wax?