Description
Spray cleaner for wheels and tires with an innovative citrus-based formula
Wheel and Tyre Cleaner's citrus formula ensures effective deep cleaning so this cleaner is perfect for removing the most difficult buildup from the road as road tar, brake dust, grease and grime. It cleans soil and scuffs from tire sidewalls leaving wheels a new-look.
3M Wheel and Tyre cleaner has an effective and fast action. It is absolutely safe for all types of wheels an tires. No harming, only a brilliant shine in one easy step.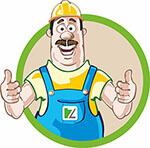 ---
See also 3M Scratch and Swirl Remover.
Learn more about 3M Car Care on 3М website.
---
Applications of spray 3M Wheel and Tyre Cleaner
3M Wheel & Tyre Cleaner is a great alternative to sharp and aggressive detergents for rims and tires cleaning. This spray cleaner has no acid formula however it has the needed power to remove all road dirt as soil, scratches, brake dust, tar, grease, grime and more from tire sidewalls. Your car wheels and tires will have a new-look and perfect shine.
Advantages of 3M Wheel and Tyre Cleaner
flawless cleaning
fresh aroma
ideal for cleaning brake dust, grease and grime, road tar
designed for perfect cleaning of wheels and tires
quality from global leading company – 3M
made in Great Britain
How to apply 3M Wheel and Tyre Cleaner?
3M Wheel & Tyre Cleaner comes in a convenient spray bottle in a diluted consistency for safe application. Its citrus-based formula has a powerful strength for flawlessly cleaning.
Go these steps for perfect results:
Spray a plenty of the cleaner over the entire wheel and tire area. Use a stiff bristle brush to spread out the spray. It will make a lot of foam which will dissolve the brake dust and dirt and get colorless.

Clean with a soft cloth the foam till it be absolutely removed from wheels and tires.
Rinse the spray cleaner with water and dry the surface out.
Video: How to polish and clean with 3M Wheel & Tyre Cleaner spray?