Description
Elements for multiple install and deinstall 3M Dual Lock SJ3463 fast and durable bonding
| | |
| --- | --- |
| Shear and Peel Strength | ✚ |
| Temperature and Solvent Resistance | ✚✚ |
| Ease of Application | ✚✚ |
| Rate of Strength Build | ✚✚✚ |
| Aesthetics | ✚✚✚ |
| Flexibility and Joint Expansion | ✚✚✚ |
| Repositionability During Application | ✚✚ |
One package contains 10 elements – 5 connections.

The tape consists of multiple interlocking polypropylene mushrooms shaped stems. They ensure strong, reliable and long-lasting bonding of the materials. Can be used practically by anyone.
See the video material that displays the strength of the SJ 3M SJ3463 Dual Lock.
Easy to maintain and bond.
Structure of 3M SJ3463 Dual Lock tape
The strength of the tape is due to the multiple mushrooms stems (from 170 to 400 per square inch). This dual lock have 400 stem density per square inch that ensures its strong bonding.
The circle is with 20.6 mm diameter 4.1 mm counter sunk hole that has rigid polyolefin backing for better attachment with screws or rivets.
The interlock circles are designed for multiple attachment and detachment (up to 1000 cycles). They ensure perfect bonding and smooth aesthetic look. They can also resist up to 104° C. Suitable for indoor and outdoor applications.
You can also see Reclosable Fasteners with mushroom shaped stems 3M TB3560 Dual Lock.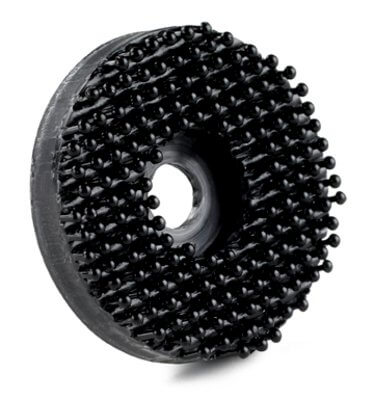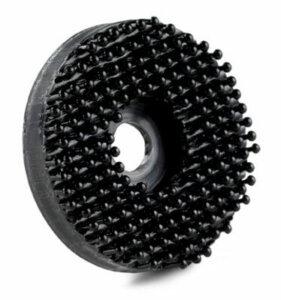 Multiple attachment and detachment of the following materials
metal
glass
varnished wood
acryl
polystyrene
polycarbonate
polyester
Applications of 3M SJ3463 Dual Lock
The reclosable fasteners are an alternative to many traditional fasteners such as screws, nuts, and bolts. They are often used for:
Showcases and demonstration centers
Fastening appliances, panels, accessories
Hanging medical equipment
Others
Promotional signs
Stands
Vehicle ceilings
Flexible solar panels
Testing the strength of 3M Dual Lock tape