Description
3M Spray 77 is a versatile spray adhesive that bonds a wide range of lightweight materials
3M Super 77 is a multipurpose spray adhesive for high strength bond of lightweight materials without absorbing. Using this spray adhesive you bond surfaces just in 15 seconds. You can apply it evenly on the materials thanks to spray control function with 3 different spray wideness – S, M and L. 3M Super 77 is an aggressive acrylic adhesive with clear color that have a high initial grab as well as enough open time to fix the position of the materials. It is used for permanent bonding of cardboard, paper, insulation foam materials, felt fabric, thin films, hardboard, non-painted metal sheets.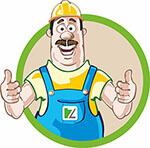 ---
See also spray adhesive 3M Spray 90.
Learn more about 3M Spray Adhesives on 3M website.
---
Bonds lightweight materials:
cardboard
hardboard
felt fabric
cloth
films
aluminum sheets
Applications of spray adhesive 3M Super 77
3M Super 77 Spray Adhesive is very suitable for the furniture industry, for bonding edges and decorative films. It can be used as a sealant of water pumps for better isolation to metal. Spray Super 77 is used for electrical isolation too.
packages
furniture
insulation
woodworking
specialized vehicles
vehicles' ventilation and climate systems
mount insulation
Advantages of spray adhesive 3M Super 77
bond strength
perfect coverage
spray control
fast initial tack, strong bond, clean appearance
clear color suitable for transparent films
multipurpose usage
How to apply Super 77 Spray Adhesive?
Clean up the surfaces of materials you bond. It is recommended to remove all dirt such as dust, grease and so on. Bond at higher than  18°C for high strength connection.
Clean perfectly the surfaces.
Choose spray wideness.
Spray both surfaces from 15-20 distance.
Bond the materials till the adhesive is still wet.