Color coding and hazard warning tapes for every job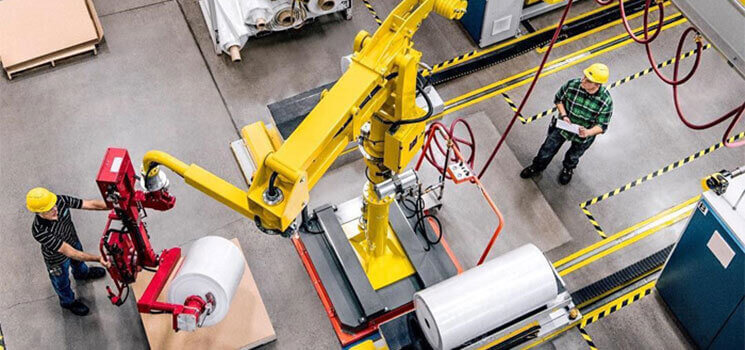 "From one of the world's most trusted manufacturers, 3M, comes the future of floor marking."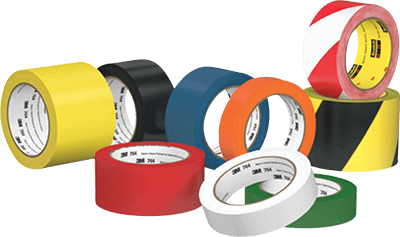 Whether you're marking a wall, a pipe, or a loading dock, 3M has the right product durability, flexibility and vibrant color you need to help maximize your workflow, safety and factory, warehouse, hospitals, and sport halls appearance.
3M Marking tapes for safety identification - floor, walls and facilities application
Why marking tape and not paint?
Easy to remove when your workspace layout changes;
No fumes and spill;
It's easy to do straight and curved lines with tape;
Fast installation to help reduce labour costs;
Little downtime waiting for paint to dry in busy factory areas;
No messy clean up;
No liquid chemical disposal.
5S Color Coding - what the colours of the marking tapes mean?
5S Color Coding
| Pattern | Color | Examples where to use |
| --- | --- | --- |
| | Yellow | Aisles, walk-ways and traffic lanes, work cells |
| | Orange | Material or product inspection or temporary storage locations |
| | Red | Safety/first aid, defect/scrap area, red tag area |
| | Green | Materials and manufacturing, finished goods |
| | Blue | Materials and manufacturing, raw materials |
| | Red-white | Safety compliance clearances -electrical, fire, safety showers, eyewash and first aid |
| | Black-white | Areas to stay out of for operational purposes |
| | Yellow-black | Areas of potential health risks, extra caution needs to be taken |