Description
Safety tape Black Yellow stripes for identifying hazard areas
| | |
| --- | --- |
| Holding Power | N/A |
| Solvent Resistance | ✚✚✚ |
| Ease of Application | ✚✚✚ |
| Rate of Strength Build | ✚✚✚ |
| Aestetics | ✚✚✚ |
| Abrasion Resistance | ✚✚✚ |
| Ease of removing | ✚✚✚ |
3M 5702 Safety stripe tape Black/Yellow is designed for clear safety indication of hazardous areas, driving and walking lanes and dangerous facilities areas at warehouses, factories, public areas, hospitals, sport halls and more. Ensure excellent visibility of the making areas and objects. Its color is embedded into the tape construction to provide high abrasion and color fading resistance for a long service period.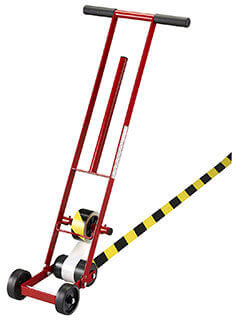 The rubber adhesive of 3M 5702 Safety tape black yellow has quick stick and excellent holding strength on many surfaces.
Dual color safety marking tape is designed with unique stretch properties to conform to irregular and curved surfaces/shapes, without lifting. It is applied easy and quick using 3M Lane Marking Applicator M1.
Temperature use range is between 4°C – 77°C.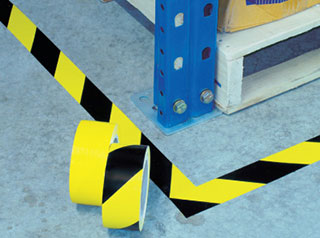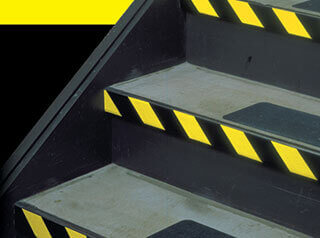 Advantages - 3M 5702 safety tape black yellow
color is embedded into the tape construction for long-term color resistance
excellent solvent resistance
good abrasion resistance for long use
strength and durable bonding to many surfaces
very stretchable and flexible
perfect conform to uneven and rough surfaces
easy and comfort application
clean removal – no glue clues
high visibility of marking object and areas
For many different materials
metal
glass
LSE materials
ceramics
plastics
composite materials
wood – (painted/unpainted)
painted surfaces
Applications of 3M 5702 safety tape black- yellow color
for floor markings
for stairs safety markings
for marking hazard areas
for lane and safety marking
for safety marking of protruding equipment
hazard markings of low hanging objects
Video: How to make workspace hazards safer and more visible with 3M Safety Marking Tapes?