Description
Snap-off blade knife OLFA SAC-1 for drawings
OLFA SPC-1 is a snap-off blade knife manufactured by OLFA. The company constructed the first snap-off blade knife in the history. OLFA SPC-1 blade knife is designed for cutting paper, cardboard, film applications, textile, and many more. SAC-1 is the perfect choice for detailed cutting of elements. The AB and the super sharp ABB blades allow you cut any element with high precision.
This knife can be used for both professional and domestic needs. Using OLFA SPC-1 saves you time and efforts, designed with comfortable handle.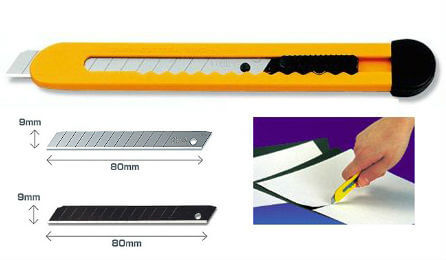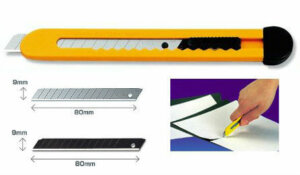 Applications of OLFA SPC-1
Макетните ножове OLFA SPC-1 режат следните материали:
paper
cardboard
film applications
PVC films
stretch films
others
compact and easy-to-use
cuts with ease
regulation of the cutting blades
sharp blades
How to use OLFA SPC-1 properly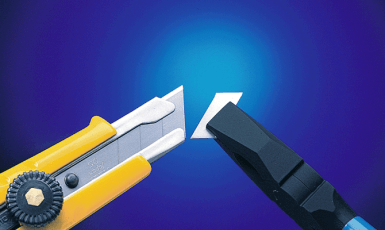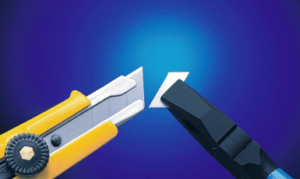 Prior cutting, make sure you have chosen the proper knife for the material.
Pull only one blade element for better safety during work.
It is highly recommended to cut under an angle in order not to damage the project.
Remove the old blades with the container or with pliers.
In order to prolong the life of the blades, it is recommended to use cutting mat.