Description
Ultra strong and durable marking tape - 3M Floor Tapes 971
| | |
| --- | --- |
| Holding power | ✚✚✚ |
| Solvent Resistance | ✚✚ |
| Ease of application | ✚✚✚ |
| Rate of Strength Build | ✚✚✚ |
| Aesthetics | ✚✚✚ |
| Abrasion Resistance | ✚✚✚ |
| Ease of removing | ✚ |
Specifically designed for marking floors on different production bases, sports halls, hospitals, etc. 3M 971 Marking Tapes are specialized in marking heavy traffic areas. Unlike other floor marking tapes, the 971's thick backing provides
excellent abrasion resistance and withstands lifting from the edges. The 3M 971 Floor Tapes ease the working process.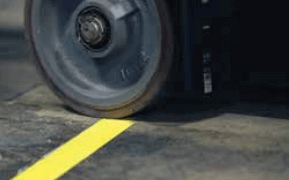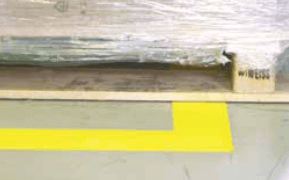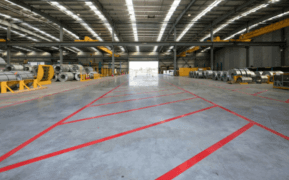 When it comes time to remove the marking tapes and map out other zones, the unique adhesive will ensure easy and fast removal of the tapes.
The thick PLA backing provides most of the strength of the tapes. It resists curling and lifting on the edges. The backing also ensures easy application and re-positioning of all marking tapes.
Floor marking tapes - advantages
high stretch properties to conform on complex and curved surfaces without lifting
easy and clean removal – no adhesive clues
high scratching resistance
high solvent resistance
a variety of vivid colors for different applications
high strength adhesion to many surfaces
For many different materials
painted metal
unpainted metal
ceramics
varnished wood and parquet
Applications of floor marking tapes 3M 971
hazard / safety markings
floor and facilities marking
storage container sealing
fine line paint masking
decorating
bundling
lane and corridor marking
color coding