Description
Spray for cleaning and polishing 3M Stainless Steel Cleaner
3M Stainless Steel Cleaner guarantees fast and easy cleaning and polishing with one action. With pleasant citrus odor. Does not leave any greasy stains. Perfect for chrome, aluminum, stainless steel, laminated plastics, and other interior surfaces. Manufactured in compact easy-to-use bottle. Substitute of all the traditional and commonly used cleaning chemicals. Evaporates leaving no or minimum non-volatile residue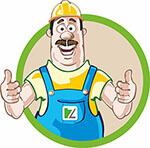 ---
See also liquid for film removal 3M Graphic Removal.
Learn more about 3M Aerosols and Adhesives on 3M's website.
---
Advantages of 3M Stainless Steel Cleaner
fast action
does not leave stains
does not leave non-volatile residue
contain no petroleum distillates
How to use 3M Stainless Cleaner?
USER GUIDE:
Spray 3M Citrus Cleaner on the surface you want to clean. Wait 2-3 minutes before the spray remover dissolves dirt and helps decreasing adhesive bonding strength. After that wipe out using clean cloth the spayed surface. Repeat this step again using dry cloth. In case of deep layer adhesive or grease, repeat all the steps for optimal result.
You can use isopropyl alcohol for perfect cleaning of the surfaces.