Description
OLFA TS-1 is designed for easy cutting of drawings
OLFA TS-1 Stainless Knife has two spare blades and Auto Pressure function for precise cutting – only the top sheet. Using this snap-off blade knife you can control the cutting pressure (cut depth ) and make your work easier. For thin materials such as newspaper, move the adjuster towards MIN sign. If you want to cut thicker materials as cardboard, move the adjuster towards MAX sign.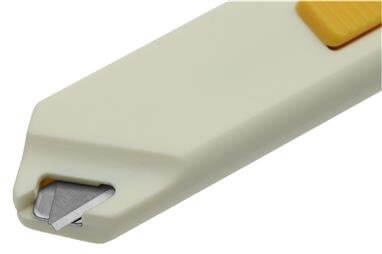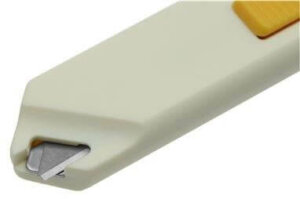 OLFA Top sheet cutter has blades which are made from high quality alloy steel made. It increases durability of the knife during long-lasting application and guarantees high strength of the blades.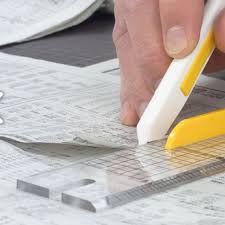 All these advantages of OLFA TS-1 TOP Sheet cutter make its life longer even at multiple usage.
This snap-off blade knife is prized for design from the Japan Industrial Designers' Association. It also is awarded with GS mark, which means that the product is safe for human health.
Applications of OLFA TS-1 Stainless Knife
OLFA TS-1 Stainless Knife is the best choice when you want to cut: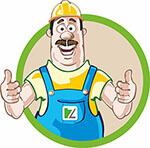 ---
Learn more about Metal handle compact cutter on OLFA website.
---
Advantages of OLFA Top sheet cutter
hard blades
safety function
one more blade
blade control for different tickness
long-life usage