Description
Perfect polish and shine!
3M Chrome and Metal Polish cleans and polishes surfaces such as: chrome, stainless steel, copper, bronze, and brass.
3M Chrome and Metal Polish is super effective – removes dirt and rust from the surfaces while giving them a "like-new" polished look.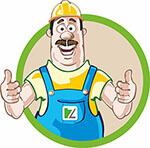 ---
See also 3M Scratch and Swirl Remover.
Learn more about 3M Car Care product on 3M's website.
---
Applications of 3M Chrome and Metal Polish
The polishing paste brings out reflective sparkle and shine to all metal surfaces. It also provides high level of protection. 3M Chrome and Metal Polish paste protects the surfaces from corrosion, rust, and the darkening. Recommended for bumpers, rims, and upholstery.
Advantages of the 3M polishing paste for metal surfaces
perfectly clean surface
high protection
adds sparkle and shine
easy-to-use
The polishing paste can be applied either by hand or with a special instrument. After application it is recommended to use microfiber cloth for additional polishing of the surfaces.