Description
Clean windows for a long period of time
3M Glass Cleaner does not leave spots of droplets, smears or scratches on car windows. Can be applied even on tinted glass!
3M Glass Cleaner 50586 is a product of 3M Car Care for keeping your car looks perfect shiny inside and out. This spray cleaner has no-drip foaming formula that clings to vertical surfaces and works faster to soften stubborn residue. You can easily wipe it away with a soft cloth and your car's windows get shine. 3M Glass Cleaner is made to produce a streak-free gloss.
It may be used on either tinted or non-tinted glass without any worries. 3M Glass Cleaner 50586 is absolutely safe for your tinted windows. It cleans up perfectly windows and windshields so they sparkle in the sunlight.
Use 3M Glass Cleaner to maintain good visual clearance for safety driving.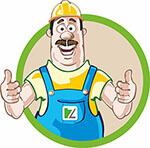 ---
Learn more about 3M Dual Lock from 3M website.
---
Applications of 3M Glass Cleaner
It is designed for easy and fast cleaning of windshields and windows. It removes dirt, smudges and bug splatter in just two steps – spray and wipe out.
Advantages of 3M Glass Cleaner
offers a great, shiny look of glass surfaces because of its streak-free formula
foam spray that sticks to the glass surface with no-drip
it is suitable for automotive window tint
safe for use on plastic, chrome and metal surfaces
fast and easy application – spray and clean
soft and gentle formula that doesn't scratch surfaces
How to apply 3M Glass Cleaner?
Shake the spray can well before using.
Spray a liberal amount of the spray onto the glass. Hold the aerosol cleaner at 20-30 cm distance from the surface.
Wait a little and dry with a microfiber cloth. /for a brilliant gloss windows, polish again with the cloth/
Video: How to clean up the automotive windows with 3M Glass Cleaner?