Description
3М VHB GPH-110GF - the perfect car molding tape
The newest car molding tape 3M VHB GPH-110GF is an alternative to the 3M VHB RP45 Tape, which has improved properties – sturdier adhesion, higher elasticity and bond strength.
| | |
| --- | --- |
| Holding Power | ✚✚ |
| Temperature and Solvent Resistance | ✚✚✚ |
| Number of Steps to Apply and Ease of Application | ✚✚✚ |
| Rate of Strength Build | ✚✚ |
| Aesthetics | ✚✚✚ |
| Speed and Convenience of Application | ✚✚✚ |
| Repositionability During Application | ✚✚ |
3M VHB GPH-110GF is a gray double-sided tape (1.1 mm thickness) with conformable acrylic foam core that has high flexibility and durability. It is perfect for bonding dissimilar materials with good performance in a variety of applications. The car molding tape consists of a durable multi-purpose acrylic adhesive with viscoelastic properties so it provides an extraordinarily strong of the bonded materials.
3M car molding tape is UV resistant as well as chemically, temperature and vibration stable. 3M car molding tape is a versatile tape that can be used indoors or outdoors in a variety of applications. It adheres to a broad range of materials as plastics, stainless and galvanized steel, composites, acrylic, polycarbonate, ABS, aluminium, painted wood.
Bonds all these materials
many plastics, acrylic, polycarbonate, ABS
composites
painted or sealed Схринк wood
painted surfaces
Applications of 3M car molding tape
car tuning
digital signs on highways
refridgerators
ships electronics
windows (windows frames)
illuminated signs
High strength bond
Shrink and expand stability
Shock resistance
Long-term durability
Waterproofing
Distribution of pressure over the entire length of the bonding
Compatibility with dissimilar materials
Flexibility of adhesive bond
Aesthetics – non-visible bond
How to apply 3M car molding tape?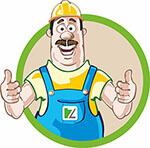 Clean up the surfaces with a 50:50 mixture of water and isopropyl alcohol for maximum bond strength. Ideal tape application is accomplished when the temperature is between 21°C and 38°C. Initial tape application to surfaces at temperatures below 10°C is not recommended.