Description
3M 8810 Thermal Tape provides high efficiency thermal transfer and excellent electric insulation
5 pieces Pack, adhesive sheets size: 45mm x 45mm
3M 8810 Thermally Conductive Adhesive Transfer Tapes are double sided thermal pieces for heat transfer. It is designed to provide a heat-transfer path between heat-generating components and heat sinks or other cooling devices. 3M 8810 Thermal Transfer Tape has acrylic adhesive with thermally conductive ceramic microspheres that renders tape modestly soft and able to wet to many surfaces. It actually means conforming well to rugged substrates and providing high adhesion. Thermal tape sheets 8810 bond to surfaces with with light pressure and has immediate tack.
Thermal Conductive Transfer Tape 8810 has excellent shock and vibrance stability. It guarantees high efficiency during heat transfer and good electric insulation.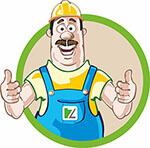 ---
See also 3M 9520B Polyethylene Foam Tape.
Learn more about 3M Electronics Materials
---
plastics
metal
rubber
other materials
Applications of 3M 8810 Thermal Tape
It is used to bond:
power LED modules
processors
electrical panel boxes
elements of appliances that is heated
transistors
other electronic elements
Advantages of 3M 8810 Double sided Thermal tape
high mechanical strength
stroke and vibration resistance
high electrical insulation
improves thermal conductive transfer between elements
no carrier, only adhesive
easy to cut
Clean well the surfaces.
Bond the transfer taper to the first surface.
Peel the liner.
Press heavily to the second surface.