Description
OLFA FWP-1 Snap-off blade knife for cutting wallpapers
OLFA FWP-1 is a snap-off blade knife designed for cutting wallpapers and other wall decoration materials from paper and film. The knife's handle is made from steel, with an option to regulate the cutting blade, it has also auto-lock system. This OLFA knife is compatible only with black ultra sharp blades, that are very sharp and easily cut through the material.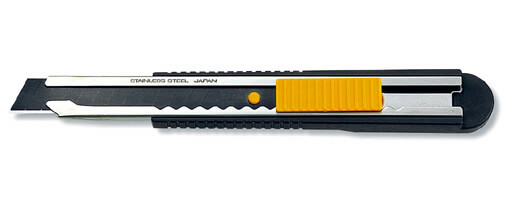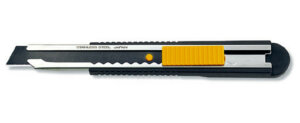 The OLFA FWP-1 knife has a very comfortable to use design that has been awarded several times by the Japan Industrial Design Promotion Organisation. Even thought it was released over 10 years ago, the FWP-1 model is a top seller on the market. His absolute qualities make it one of the best knives manufactured by OLFA.
Applications of OLFA FWP-1
Макетен нож OLFA FWP-1 намира приложение при ремонтни дейности за рязане на:
wallpaper
thin wall decoration materials
application film for walls, doors, and furniture
others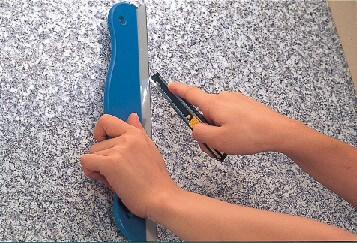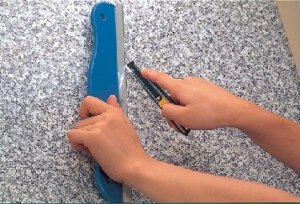 high resistant handle
ultra sharp and thin blades
regulation of the cutting blades
auto-lock system
easy-to-use
practical design
Prior cutting, make sure you have chosen the proper knife for the material.
Pull only one blade element for better safety during work.
It is highly recommended to cut under an angle in order not to damage the project.
Remove the old blades with the container or with pliers.
In order to prolong the life of the blades, it is recommended to use cutting mat.