Description
The easiest way for removing fine scratches and swirl marks from auto paint!
3M Scratch and Swirl Remover removes magically fine scratches, oxidation, water spots and dirt from the car' s paint.
3M Scratch and Swirl Remover is a liquid polishing paste for removing scratches from auto paint. 3M use a special technology for restoring the paint's laquer that makes this scratch remover on of the top products for car care. Its formula makes the application by hand. 3M Scratch Remover is a versatile paste that you may be apply by machine too. It's a perfect base for applying 3M Synthetic Wax.
The scratch remover eliminates different types of paint blemishes such as car wash scratches, oxidation, light stains and scuffs, dust and more. 3M Scratch Remover paste actually fills the scratches from clear coats and polishes them at the same time. The way it acts do not harm the clear laquer coating of the auto paint.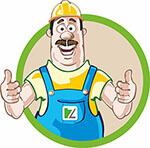 ---
See more 3M Rubbing Compound for big scratches.
Learn more about 3M Car Care on 3M's website.
---
Applications of 3M Scratch Remover
3M Scratch and Swirl Remover is used for removing fine scratches from the top layer of the car's paint. It is ideal base for applying the 3M Performance Synthetic Wax.
Advantages of 3M Scratch and Swirl Remover
fast and easy application by hand
perfect coverage
formula that contains no wax so scratches are polished out and laquer is not damaged
removes fine scratches, swirl marks and more really fast
repairs scratches without a professional help
How to applly 3M Scratch and Swirl Remover car polishing paste?
Apply on Hand Instructions:
Clean up the whole surface of the car to remove dust and dirt. It is recommended to use car shampoo 3M™ Car Wash Soap.
Put a little scratch remover paste on a soft cloth and polish out where is needed. Apply 3M Scratch and Swirl Remover with circle motions till it dries.
Remove the

unnecessary

polish paste with microfiber cloth 3M™ Microfibre Detail Cloth. For the best results and perfect shiny look of the car use 3M™ Performance Finish Synthetic Wax or 3M™ Quick Wax after it.
Video: How to apply 3M Scratch Remover by hand?