Description
3M 4611 Tape - double coated foam tape for bonding metal surfaces
| | |
| --- | --- |
| Holding Power | ✚ |
| Temperature and Solvent Resistance | ✚✚ |
| Number of Steps to Apply and Ease of Application | ✚✚✚ |
| Rate of Strength Build | ✚✚✚ |
| Aesthetics | ✚✚✚ |
| Speed and Convenience of Application | ✚✚✚ |
| Repositionability During Application | ✚ |
3M 4611 Tape is an 1.1 mm thickness VHB double coated foam tape with high elasticity acrylic adhesive under polyethylene liner. With its viscoelasticity, this tape bonds perfectly to surfaces with a large linear extension. It has excellent high temperature resistance so it can be used in metalworking for bonding metal elements before they are painted.
3M 4611 Tape is commonly used for outdoor applications where metal bonding is needed. The fast and easy to use permanent VHB Tape 4611F provides high strength and long-term durability.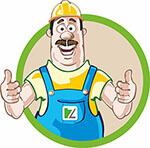 ---
See also 3M VHB 4614F High Grade Tape.
Learn more about 3M VHB Double sided Tapes on 3M website.
---
galvanized steel
aluminium
glass
epoxy glass / glass
phenolic products
nylon
polycarbonate
ABS
firm PVC
Applications of 3M VHB 4611F Tape
High temperature paint processes
Electrical panel Boxes and their elements
Metal panels and profiles
Advantages of 3M 4611 Tape
Bonding strength
High temperature resistance
Clear, non-visible bond
Long-term durability
Clean with 50:50 mixture of isopropyl alcohol and water before bonding surfaces. Let surfaces dry. Press gently several times, may use a roller. Perfect bonding temperature is between 21°C to 38°C. Do not bond products at temperatures below 10°C .