Description
3M 9088 Tape - a multipurpose tape for a variety of applications
| | |
| --- | --- |
| Shear and Peel Strength | ✚ |
| Temperature and Solvent Resistance | ✚✚ |
| Number of Steps to Apply and Ease of Application | ✚✚✚ |
| Rate of Strength Build | ✚✚✚ |
| Aesthetics | ✚✚✚ |
| Repositionability During Application | ✚✚ |
3M 9088 tape is a double-sided tape with flexible polyester carrier, acrylic adhesive and paper liner (thickness 0.17 mm). It has high temperature, UV light and solvent resistance, with an excellent shear and peel strength. 3M 9088 tape bonds seamlessly a wide range of dissimilar materials. It is suitable for outdoor and indoor usage.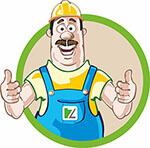 ---
See also 3M 9086 Double-sided Tape.
Learn more about 3M Double-Coated Tapes on 3M website.
---
Bonds dissimilar materials
vinyl (flexible substrate for signs)
metal
glass
tiles (ceramics)
plastics
composites
painted wood
painted surfaces
Applications of 3M 9088 Tape
POP displays
Metal fabrication
Blister packs
Sporting equipment
Nameplates
Furniture trim
How to bond surfaces with 3M 9088 Tape?
Before bonding, clean and dry the surface of the materials that you will use. Install on well-cleaned and degreased surfaces at temperatures above 10°C. The best conditions for bonding are between 21°C and 38°C. Temperature resistance top level is 150°C.