Description
3M 9084 Double Coated Paper Tape for universal usage
| | |
| --- | --- |
| Holding Power | ✚ |
| Temperature and Solvent Resistance | ✚✚ |
| Number of Steps to Apply and Ease of Application | ✚✚✚ |
| Rate of Strength Build | ✚ |
| Aesthetics | ✚✚ |
| Speed and Convenience of Application | ✚✚✚ |
| Repositionability During Application | ✚ |
3M 9084 Non-Woven Tape is a multipurpose double sided paper tape that bonds to dissimilar lightweight materials as paper, cardboard, painted surfaces, different tissues and textile, plastics and so on. 3M 9084 tape has a special paper carrier with aggressive acrylic adhesive which gives the tape high flexibility and pressure resistance.
It can be used for many applications for bonding thin and lightweight elements. Paper liner lets easy cutting on hand.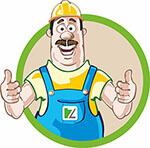 ---
See also 3M 9088 High Performance Double sided tape.
Learn more about 3M Double-Sided Bonding Tape от сайта на 3M.
---
Applications of Double sided paper tape 3M 9084
painted surfaces
different type of textile
polyethylene
other lightweight materials
It is recommended for bonding:
Advantages of paper tape 3M 9084
bonds dissimilar light materials
sturdy bond
clear, non-visible bonding
Bonding technique of 3M 9084 Tape
To achieve maximum bond strength, clean well and dry out the surfaces. It is recommended to use mixture of isoprophyl alchohol and water in equal proportion (50:50). Optimal bonding temperature range is between 21°C и 38°C. Do not bond materials with 3M 9084 at temperatures below 10°C.