Description
3M VHB GPH-110GF last generation double-sided tapes
| | |
| --- | --- |
| Holding Power | ✚ |
| Temperature and Solvent Resistance | ✚✚✚ |
| Number of Steps to Apply and Ease of Application | ✚✚✚ |
| Rate of Strength Build | ✚✚✚ |
| Aesthetics | ✚ |
| Speed and Convenience of Application | ✚ |
| Repositionability During Applications | ✚ |
3M GPH-110GF is last generation VHB double coated foam tape with high elasticity acrylic adhesive under polyethylene liner. With its viscoelasticity, this tape bonds perfectly to surfaces with a large linear extension. It has excellent high temperature and humid resistance so it can be used in metalworking for bonding metal elements before and after they are painted.
GPH-110GF Tape is commonly used for outdoor applications where metal or plastic bonding is needed. The fast and easy to use permanent. It provides high strength and long-term durability. This tape is 1,1 mm thick.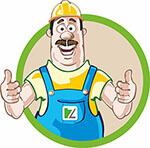 ---
See also 3M 4614F High Grade Double Coated Foam Tape.
Learn more about 3M VHB Double sided Tapes from the 3M's website.
---
galvanized steel
aluminum
glass
painted metal
unpainted metal
PVC
plexiglas
chrome
other painted materials
Applications of 3M VHB GPH-110GF Tape
High temperature paint processes
Electrical panel Boxes and their elements
Metal panels and profiles
Advantages of 3M VHB GPH-110GF Tape
Bonding strength
High temperature resistance
Reliable bonding
Long-term durability
Clean with 50:50 mixture of isopropyl alcohol and water before bonding surfaces. Let surfaces dry. Press gently several times, may use a roller. Perfect bonding temperature is between 21°C to 38°C. Do not bond products at temperatures below 10°C.