Description
Pressure sensitive adhesive for attaching automotive emblems
3M™ Press-In-Place Emblem Adhesive is designed for attaching automotive emblems. Its structure is made out of adhesive layer placed between two protectors. Thanks to its technology, the Press-In-Place tape assures fast and easy bonding of automotive emblems. Similar in structure to the double-sided tapes. The tape has thin, transparent, flexible adhesive layer.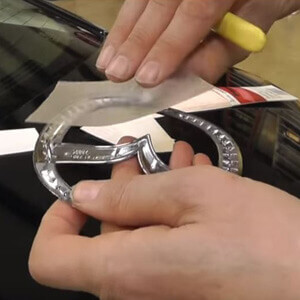 Minimum bonding time. Does not require any prior application. The 3M Press-In-Place tapes are humid and heat resistance, and have UV rays protection. That guarantees the durable and long-lasting bonding of the automotive emblems.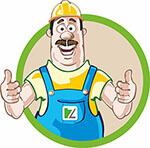 ---
Sea also Double-sided car molding tape – 3M RP45 VHB.
Learn more about 3M Adhesive Transfer Tapes & Double Sided Tapes on 3M's website.
---
Applications of 3M Press-In-Place
With the double-sided Press-In-Place tapes you can bond different automotive decorative elements, such as:
emblems
signs
symbols
panels
decorations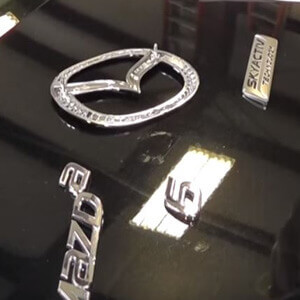 Advantages of 3M Press-In-Place tape
Fast, easy bonding
The adhesive does not change its shape
No additional efforts
The perfect alternative of the traditional adhesives, even better
Compact and easy-to-use
Fast and easy bonding that follows only few easy steps. Does not require any additional skills.
Video: How to work with Press-In-Place tape?