Description
OLFA XН-AL heavy duty snap-off blade knife
OLFA XH-AL is heavy duty professional knife. Recommended for cutting wood building material, plasterboard, laminate, rubber, carpet, and others. Awarded by the Japan Industrial Design Promotion Organisation. Its structure and materials make it highly durable. Allows you to cut fast and easy while giving you perfect stability. The handle of the XH-AL is made from elastane and polypropylene with glass fibers. The combination of these materials makes the OLFA XH-AL acids and acetone resistant. OLFA XH-AL is designed with auto-lock system. Comes with a black ultra sharp spare blade HBB.
Applications of OLFA XH-AL
OLFA XH-1 is designed for light concrete work materials:
plasterboard
wood building material
Also:
carpet
rubber
leather
laminate
others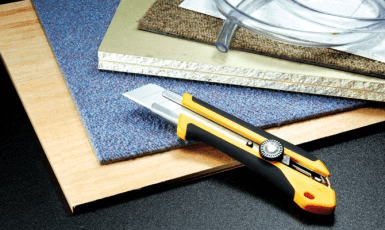 durable handle
acids and acetone resistant
regulates the blades
auto-lock system
sharp precision blades
practical design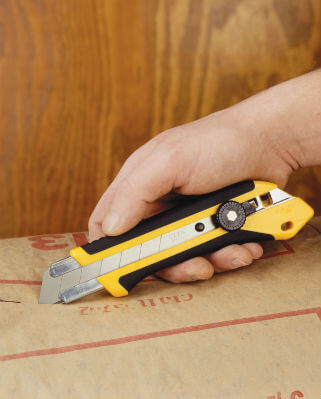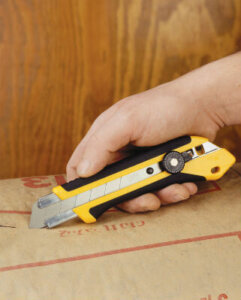 Prior cutting, make sure you have chosen the proper knife for the material.
Pull only one blade element for better safety during work.
It is highly recommended to cut under an angle in order not to damage the project.
Remove the old blades with the container or with pliers.
In order to prolong the life of the blades, it is recommended to use cutting mat.