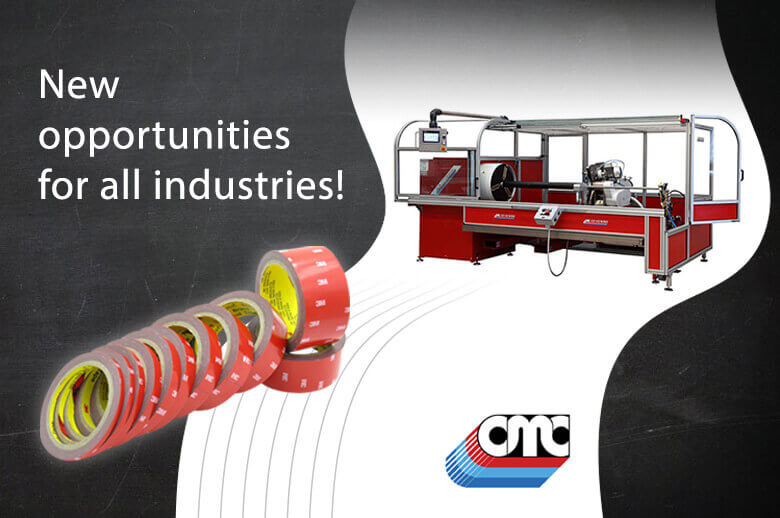 Custom sizes – flexibility that meets the customer's needs
We offer you the opportunity to order one or double-sided tapes that meet your business's needs. As a firm that specializes in selling industrial tapes and adhesives, we implemented a new slitter machine for cutting jumbo roll films, double-sided tapes, one-sided tapes, and other rolls made from rubber, foam and porous tapes. The Cevenini Log Slitter PB E450 allows us to meet the requirements of the market.
Solutions for various industries
We offer different 3M jumbo rolls, that can be cut with the slitter in the exact measurements given by our clients. Thus, we not only answer their needs but also perform the task on short notice. Our efforts are focused on performing the appointed tasks on the following day, regardless of how complex they are, while guaranteeing the quality that 3M offers. The great advantage of the jumbo rolls is that they can be easily transported and do not need any wrapping. That allows us to offer better wholesale prices to our clients.
Why Cevenini Log Slitter PB E450?
With the help of the high-tech Cevenini Automatic Log Slitter PB E450 machine, we can cut tapes with thickness (2-3 mm) from the so-called Log Roll of different roll materials. Even the strongest VHB tapes can be cut with great accuracy by the log splitter. The system works completely automatically, with all the qualities of a knife – speed, rotation, lubrication, and even automatically maintained blades.
The Italian company Cevenini designed the Log Slitter over 60 years ago. They optimize them in order to meet the highest needs of the market. In reality, the company is responsible of all the new inventions in this field. Their machines are used in the manufacturing process of 3M's products.
Considering the opportunities of the machine, we can offer you ready-to-use products (double-sided tapes and rolls) in short notice. Thus, we can also offer our clients a short delivering time.
Which sizes are available for order?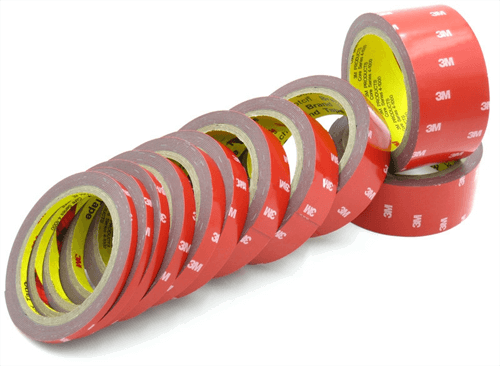 As we already mentioned above, the Log Slitter PB E450 can cut tapes in different sizes, including very thin – 2-3 mm. You can also choose between the most used sizes: 6 mm, 9 mm, 12 mm, 19 mm, 25 mm, as well as request custom sizes.
The most important feature is that you can not only choose the size, but the fact that you will receive them on the following day.