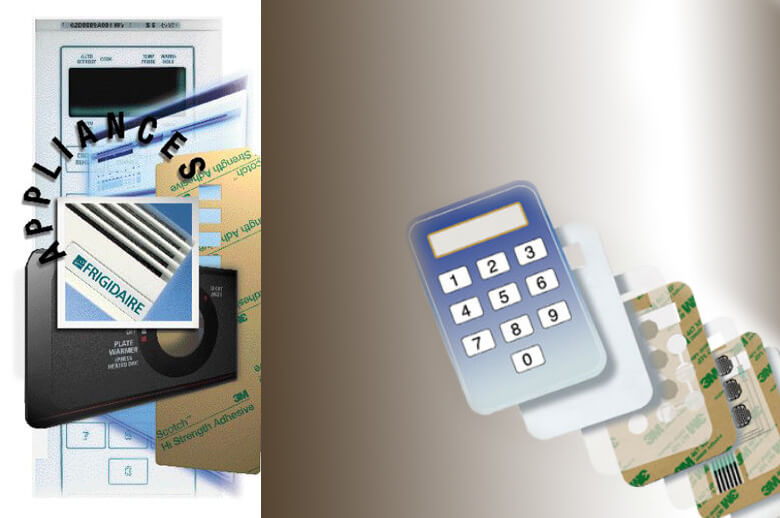 The adhesives from the 200MP series are based on 3M's innovative technology. They are at the core of many long-lasting double-sided products. The 200MP adhesive is resistant to high temperatures (up to 204°C), solvents, and chemicals. Bonds perfectly to materials with high surface energy (HSE) such as plastics and metals, creating a strong adhesive bond.
Because of their proven qualities, they have a wide range of opportunities, especially in electronics. Almost all mobile phones are bonded with 3M double-sided tapes.
3M 200MP adhesive – high-quality acrylic adhesive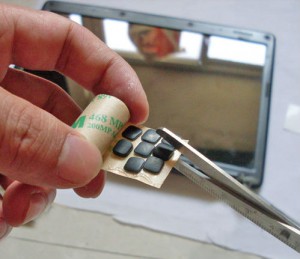 The 3M 200MP adhesive is transparent, which makes it perfect for bonding dials, screen protectors, tactile keyboards, and others. With the help of the 3M 200MP, you can transform any plastic or metal into a self-adhesive product. When a change in the temperature occurs – the 200MP adhesive does not change its strength. The adhesive layer is clear and does not shrink or expand.
3M offers a wide range of double-sided sheets, tapes, spacers with different thicknesses of the adhesive layer. This is a great advantage for electronics, where precision is crucial. The 200MP sheets can be cut with scissors, snap-off blade knives, laser-cut, or with a punch tool.
Characteristics of 3M 200MP:
Adhesive structure – no impurities (unwanted particles in the structure) that are often used in the manufacturing technologies of another adhesive;
Excellent performance under any temperature – strong bonding without lifting the edges or sliding;
Highly chemical resistant – the 3M 200MP is resistant to solvents, weak acids, saltwater, detergents, oil, and others;
Option for initial re-positioning – only when bonding plastics you can re-position the materials;
Resistant to humid and UV rays.
Typical applications of the 3M 200MP technology
ELECTRONICS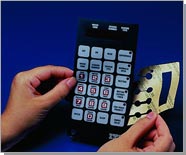 The 200MP adhesive can be applied to electronics – aerospace, medical, industrial, automotive equipment, kitchen supplies. Perfect bonding of flat-surfaced details on the mobile phones – panels, seals, tape cords, etc.
Widely used in the manufacturing of tactile keyboards and control panel displays. The membrane switches and graphic stickers bond perfectly with the laminated sheets 7945MPL that are designed with 200MP adhesive.
ADVERTISING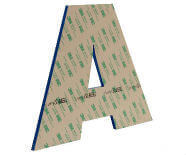 The 200MP is the perfect adhesive for attaching channel letters to a wall since it guarantees high bonding strength. The double-sided tapes with 200MP adhesive are used to bond channel letters "sandwich" – made from two types of plastics or metal.
The double-sided sheet 7955MPL with 200MP adhesive is widely used in advertising. For example, for illuminated signs, channel letters, and led PCB. The sheets are not thermal-conductive and you will have to use special double-sided thermal-conductive tape.
TRANSPORT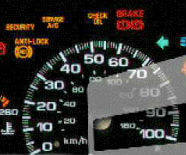 The application in the transportation services requires strength, one that 3M 200MP offers. A highly desired product when bonding panels on the automotive dashboard.