Description
With the purchase of the knife you receive two additional spare blades.
OLFA PC-L is designed for cutting plexiglas and laminate. It leaves a thin line over materials such as plexiglas, laminate, and acrylic. There is a container for the spare blades on the handle of the cutter.
Widely used in concrete and other industries.
Applications of OLFA PC-L
OLFA PC-L is recommended for cutting:
plexiglas
laminate
acrylic
others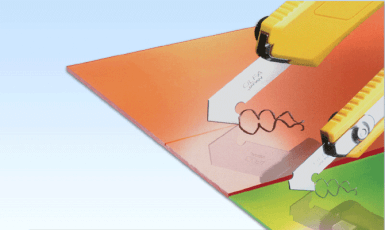 hard plastic surface
precise cutting
container for spare blades
regulation of the blades
How to use OLFA PC-L cutter
Prior cutting, make sure you have chosen the proper knife for the material.
Add pressure to the surface of the material, without placing your hands before the knife.
It is highly recommended to cut under an angle in order not to damage the project.